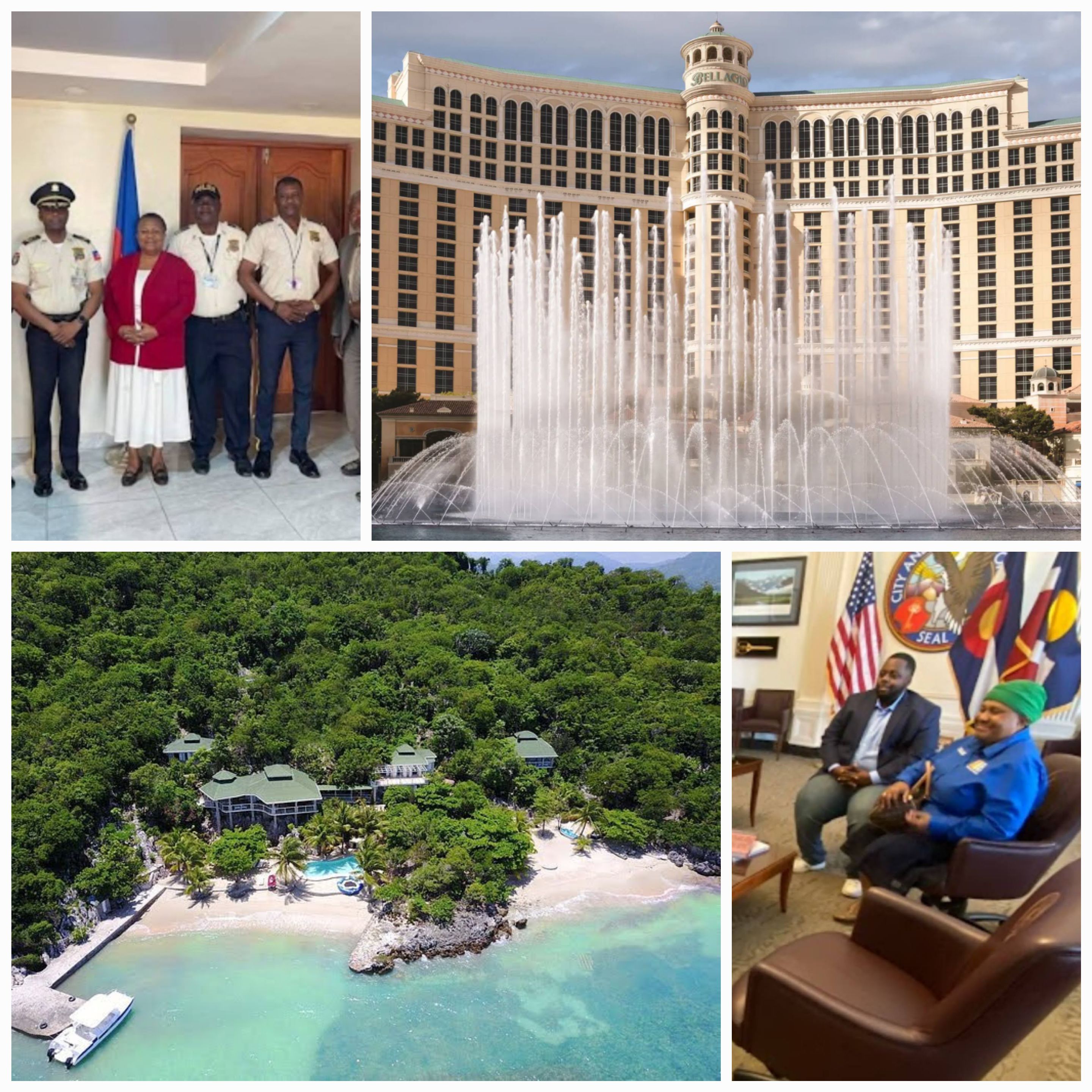 Excessive Travel With No Benefit To North Miami Beach
Travel is often a necessity for commissioners but commissioners should only travel to events that have a direct benefit to residents of North Miami Beach. In the event that a commissioner travels, they should adhere to fiscally responsible policies to lessen the financial impacts of their travel that is paid by the taxpayers of North Miami Beach. To put it bluntly, we cannot afford four more years of Paule Villard.
The Bellagio Resort/Las Vegas - June 2022
In June of 2022, Commissioner Paule Villard, along with her personal assistant, traveled to Las Vegas for a trip that served no benefit to the residents of North Miami Beach. In a effort to further insult the residents of North Miami Beach that she is accountable to, she felt it was appropriate to book hotel rooms at the Bellagio Resort, one of the most expensive hotels on the Las Vegas Strip with the price of a typical room averaging $430 a night. Accusing a sitting commissioner of spending thousands of dollars is a wild allegation that deserves evidence, see below for a copy of one of her credit card statements, billed to the City of North Miami Beach.

That was just page one, if you think that it cant get any worse, look at page two.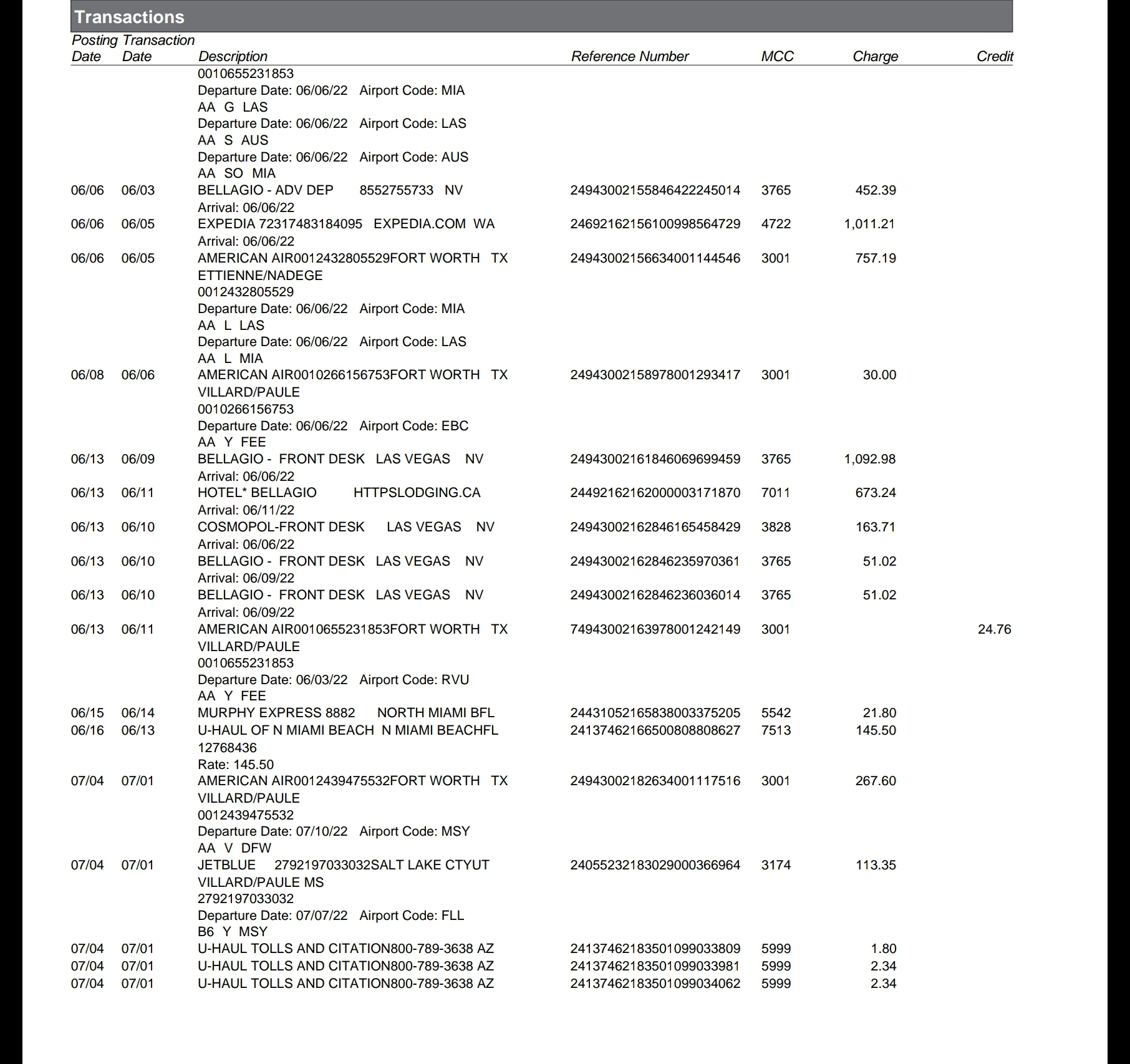 Based on our research, Paule Villard made this trip to take a tour of the Boring Company Loop Transportation System, a unproven transportation system that is impractical according to industry experts, especially for North Miami Beach. Even if such a system were to be implemented in North Miami Beach, the costs would be in the billions of dollars. In the remote chance it was successfully built and used, it would remove vital traffic from the roads, diverting customers away from local North Miami Beach businesses.
Cap Haitian/Haiti- July 2022
In July, Paule Villard traveled to Haiti along with our deputy Police Chief in which they stayed at a luxurious Haitian resort and were treated like royalty. This cost of this trip is currently unknown as numerous requests for the credit card statements have gone unanswed. It has been estimated that this trip had a cost of approximately $5,000 based on average airfare, hotel and other travel costs.
One of Paule Villard's pet projects was to establish a Sister Cities relationship between North Miami Beach and Cap Haitian. This type of official relationship was designed to set up trade delegations, boost tourism dollars, and share cultures. However, unlike larger cities, such as Hialeah and Miami, North Miami Beach does not have any form of mass trade with other countries, nor do we have a tourism industry. Since South Florida has a substantial Haitian population, the Sister Cities' goal of sharing cultures has already been met without the need to enter into a formal agreement. In reality, this project of Paule's is just a finely-crafted ruse to justify her traveling to her home country using taxpayer funds. This has has absolutely no benefit to the residents of North Miami Beach.
Denver/Colorado - August 2022
In August of 2022 - Paule Villard cancelled a scheduled Town Hall with the residents of Washington Park to take a taxpayer funded trip to Denver, Colorado. Paule Villard further insulted the residents of Washington Park by saying that the Town Hall was cancelled due to "unforeseen circumstances" instead of giving the real reason, which was she had better things to do.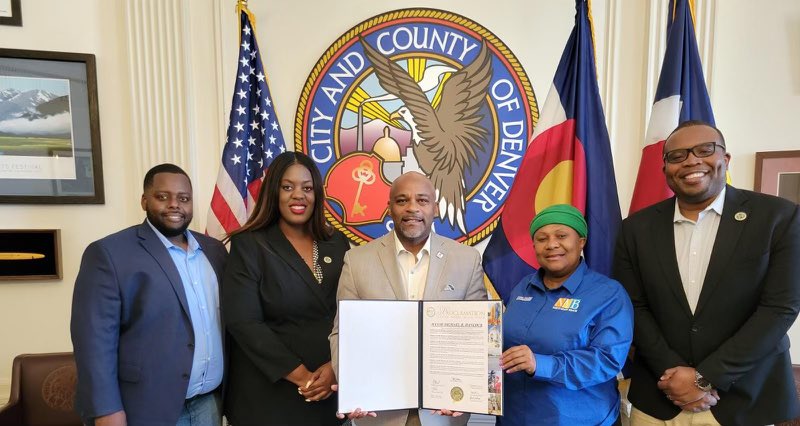 Paule's real goal was not even to take a tour of Denver's water plant , but to take a trip of the scenic beauty of Denver. While Paule Villard was in Denver, she issued a proclamation on behalf of the city of North Miami Beach to the Mayor of Denver. Proclamations are ways that the City acknowledges and honors the hard work of individuals who dedicate their lives to be betterment of the city of North Miami Beach. While it is true that the Mayor of has had several amazing accomplishments in his life, none of those accomplishments serve to benefit the residents of North Miami Beach. According to the proclamation itself, the proclamation was awarded to the mayor due to his physical traits and not what he has accomplished in his life.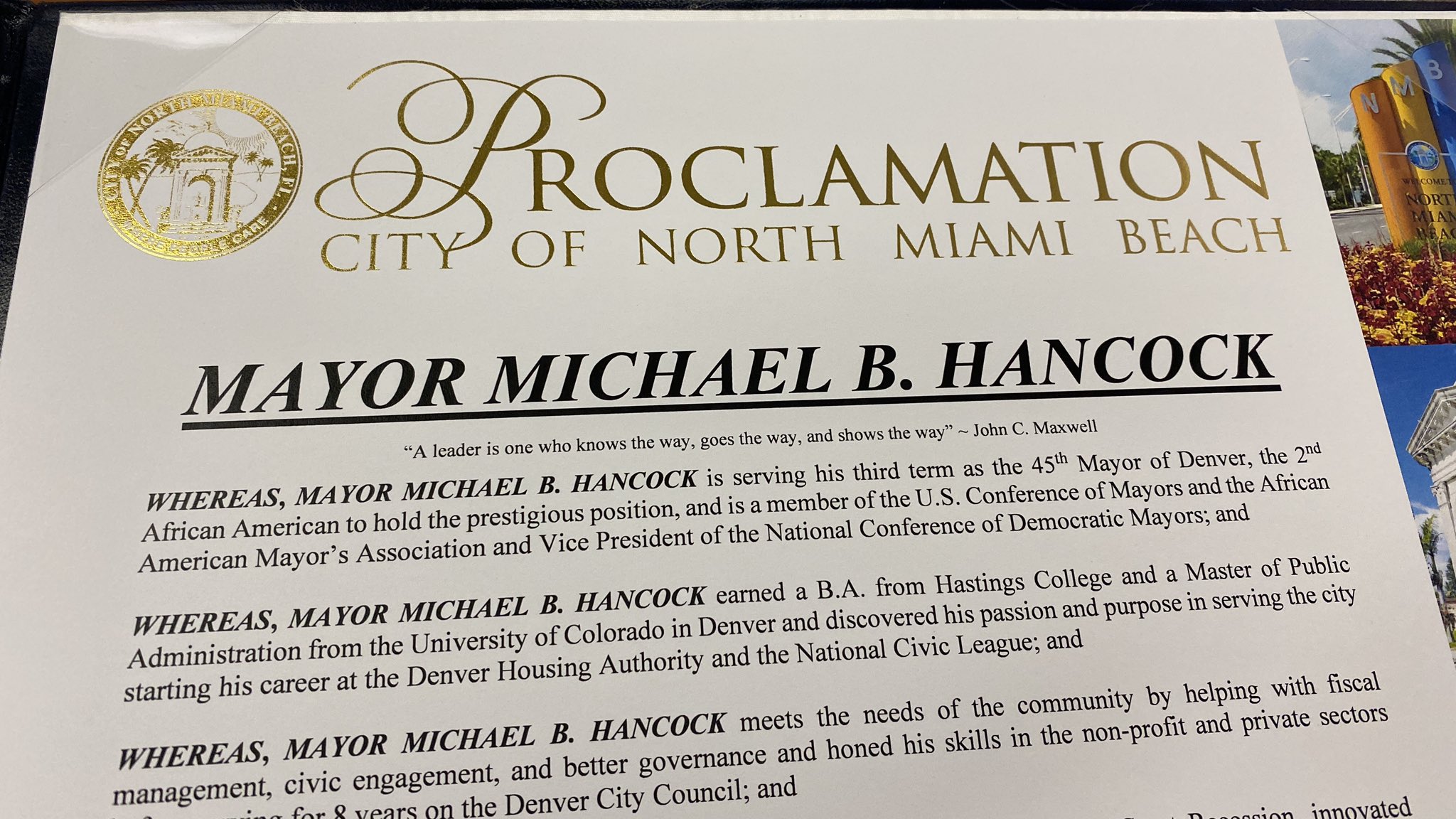 If this trip was indeed to see the technology they are using for the water plant, it would make more sense to only send our highly-trained representatives from the water plant. Instead, we paid to send four untrained, and largely uninterested, commissioners who have no knowledge on how the water plant even works. To further iterate that this was a taxpayer funded vacation, Paule Villard and three other commissioners stayed for a total of 4 days for what was essentially a one hour tour of a water plant.
We do not yet know the cost of this trip to the taxpayers but we estimate $8,000-$10,000 based on current market rates for flights, hotels, food and other transportation. Because of Paule's previous travel history, we already know that Paule Villard tends to only stay in Luxury resorts instead of more economical accommodations, especially when she is not paying the bill ... YOU are.
Excessive Parties and Events
The city can and should hold community events to better the lives of the residents of North Miami Beach however there is a point where the number of parties and events get excessive.
Disguising Campaign Events As City Outreach Events
Paule Villard is known for hosting several community outreach events however rather then being used as events to bring the community together, they are rarely more than campaign events that are billed to the City of North Miami Beach. These events take place under a Paule Villard branded tent (paid for by the residents of North Miami Beach) and photographs are taken by city employees which are later used on her official campaign website. I understand that it can be expensive to throw a campaign event and provide refreshments but you cannot pass this cost onto the taxpayers of North Miami Beach.
To put it simply, this shameful use of taxpayer funds is clearly abuse of office and has absolutely no benefit to better the lives of North Miami Beach residents.

As someone who has personally attended several of these events to ensure that they are documented, I can attest to the fact that if you are there to ask Paule Villard any difficult question that challenges her wasteful spending, you are quickly made to feel unwelcome and pushed out.
Shamelessly Hijacking and Duplicating Events
Paule will do her best to hijack events that are planned by the cities multicultural society or other commissioners to ensure that her name is attributed to the event however when she fails to inject herself into the event, Paule Villard will simply just host a duplicate event which only features her name and photo. The cost of the production, ink and distribution are ultimately passed onto the taxpayers.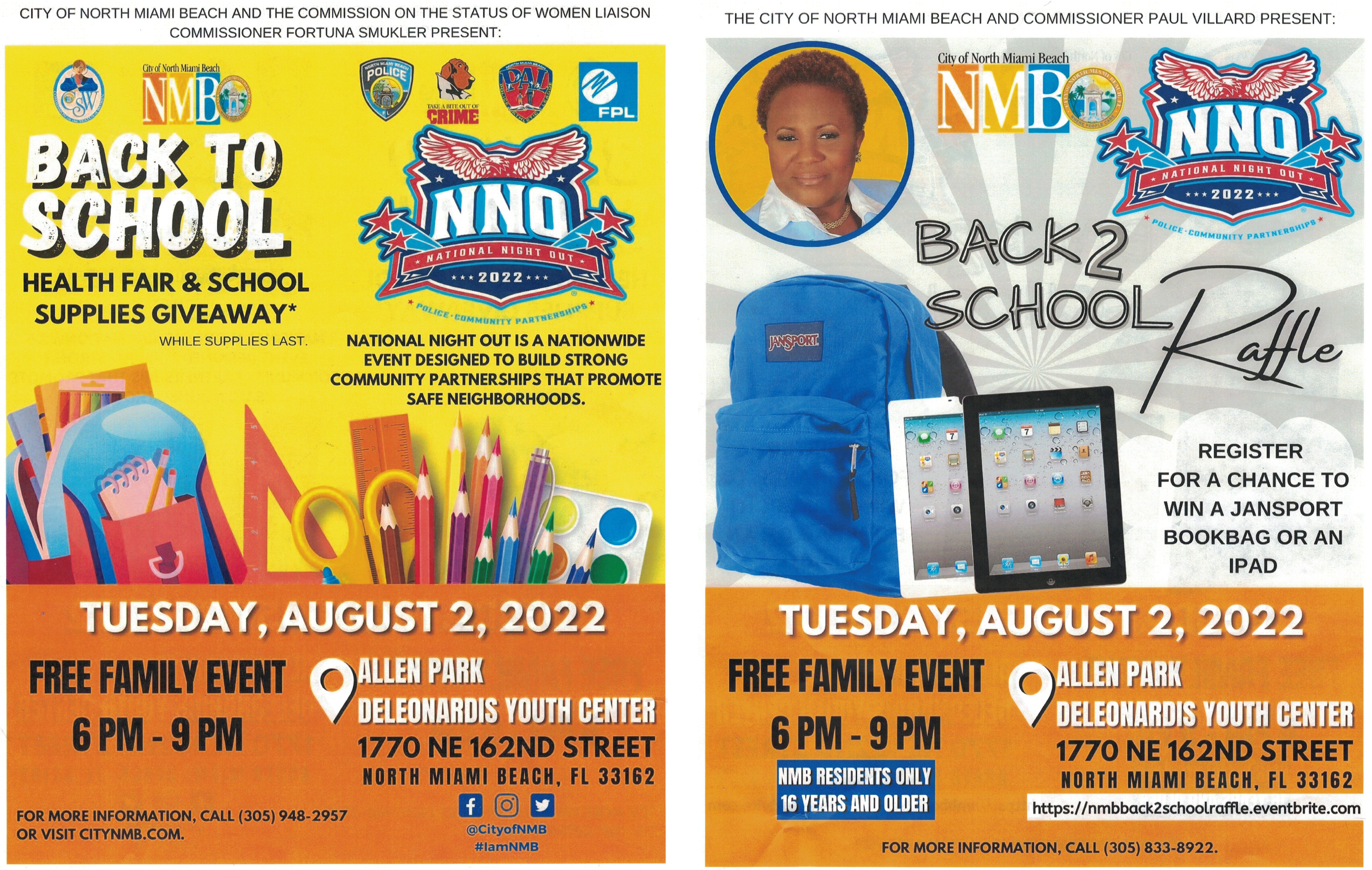 These duplicate events are at the expense of the taxpayers and do more to fragment the residents instead of brining us together. Some examples include
Mothers Day (May 8th, 2022 Fortuna Smukler/May 29, 2022 Paule Villard)
Fathers Day (June 19 2022 Fortuna Smukler/June 26, 2022 Paule Villard)
The Children's School Supply Giveaway
Hispanic Heritage Month
And many more
Throwing a Taxpayer Funded Party For Private Developers
Paule Villard conspired with three other commissioners to sell one of the few remaining parks in North Miami Beach to private developers in the hopes of turning the park into a mixed-use set of high-rise apartments. Excusing the fact that the sale was planned in a closed-door meeting that the mayor and two other commissioners were not even invited to, the sale itself was not even legal according to Miami-Dade County Ordnances.
As demonstrated countless times on this website, Paule Villard does not care about ethics, laws or ordnances when she supported the city manager to throw a extravagant party to entertain the private developers, a party that cost the taxpayers of North Miami Beach over $67,000. In addition to the insane amount of money that was wasted on this event, it was a private event that was only open to a small number of people. ANY event paid for with taxpayer money MUST be open to the public.
Funeral for President of Haiti/Polluting Local Environment
Jovenel Moïse, the president of Haiti, was tragically assassinated on 7 July 2021 in what can only be described as a act of terror. Paule Villard felt compelled to host a memorial service in North Miami Beach, paid for by the residents of North Miami Beach. This ceremony was held during a work day and a large number of city employees left their desks to attend the event, while on the clock. This funeral service involved releasing white doves and a (illegal per Florida Statute 379.233) balloon release which can potentially harm the wildlife in South Florida. This event was advertised on all the city social media accounts for days leading up to the service.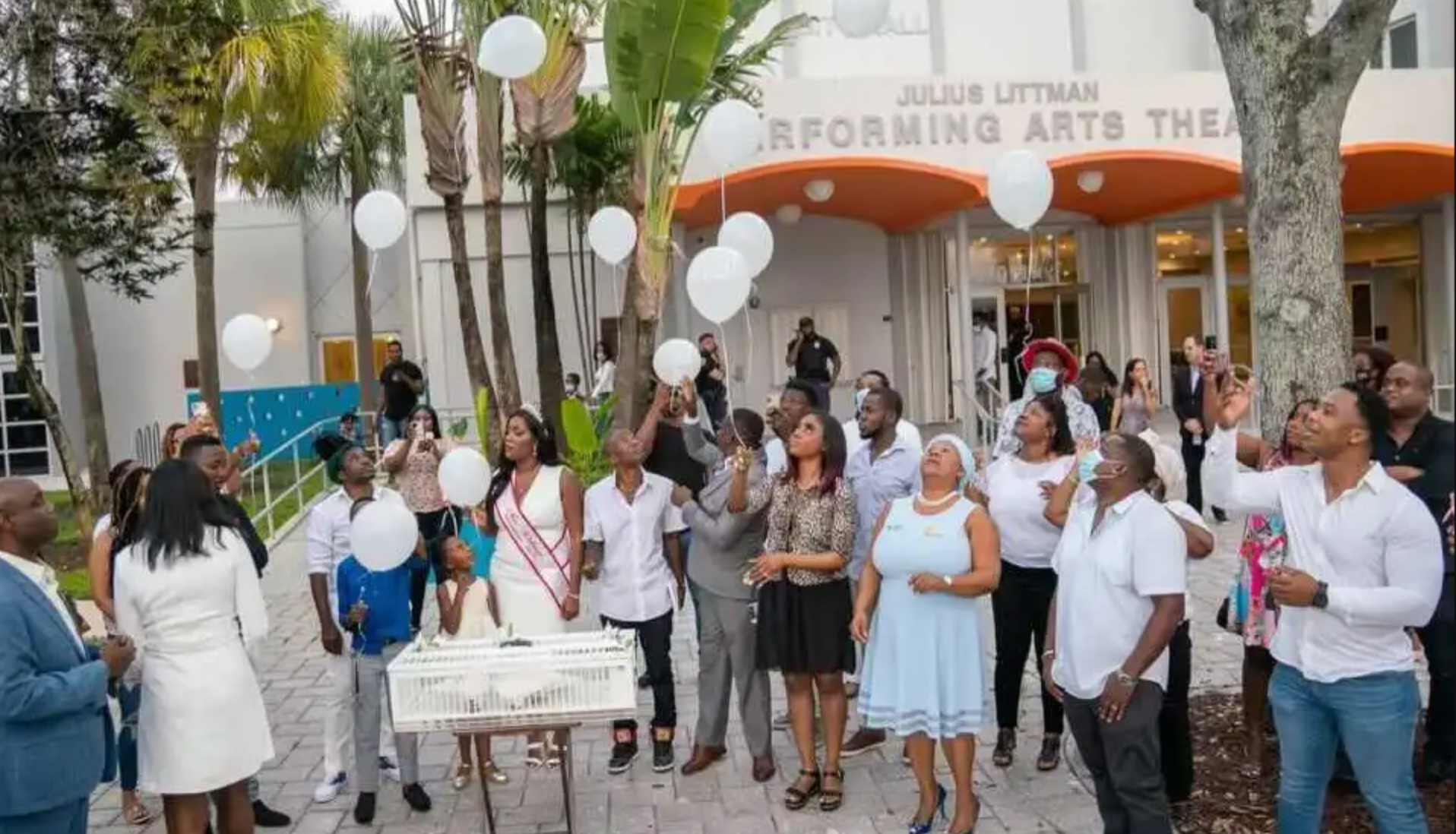 Prior to the illegal balloon release and highly controversial dove release, the city was contacted by PETA and several concerned residents to demand that it be stopped. This was brought to the attention of Captain Harvette Smith (who is now the Chief of the North Miami Beach police department) who advised the city not to proceed with the balloon release. Even after hearing this, Commissioner Paule Villard made the decision to open the City of North Miami Beach to potential legal action and cause irrevocable harm to the local wildlife of the Florida Everglades and Oceans.
It is not unheard of for the City of North Miami Beach to hold a memorial service for individuals with deep ties to the community however in this cause, the former president of Haiti's only tie to the community was the fact that he was liked by Paule Villard. This funeral service only applies to the Haitian President, the city posted no less than 20 posts to mourn the loss of the foreign head of state however the city has been completely silent when the United Kingdom lost Prince Philip in late 2021, when Japan lost Former Prime Minister Shinzo Abe due to a assassination or when the UK lost Queen Elizabeth.