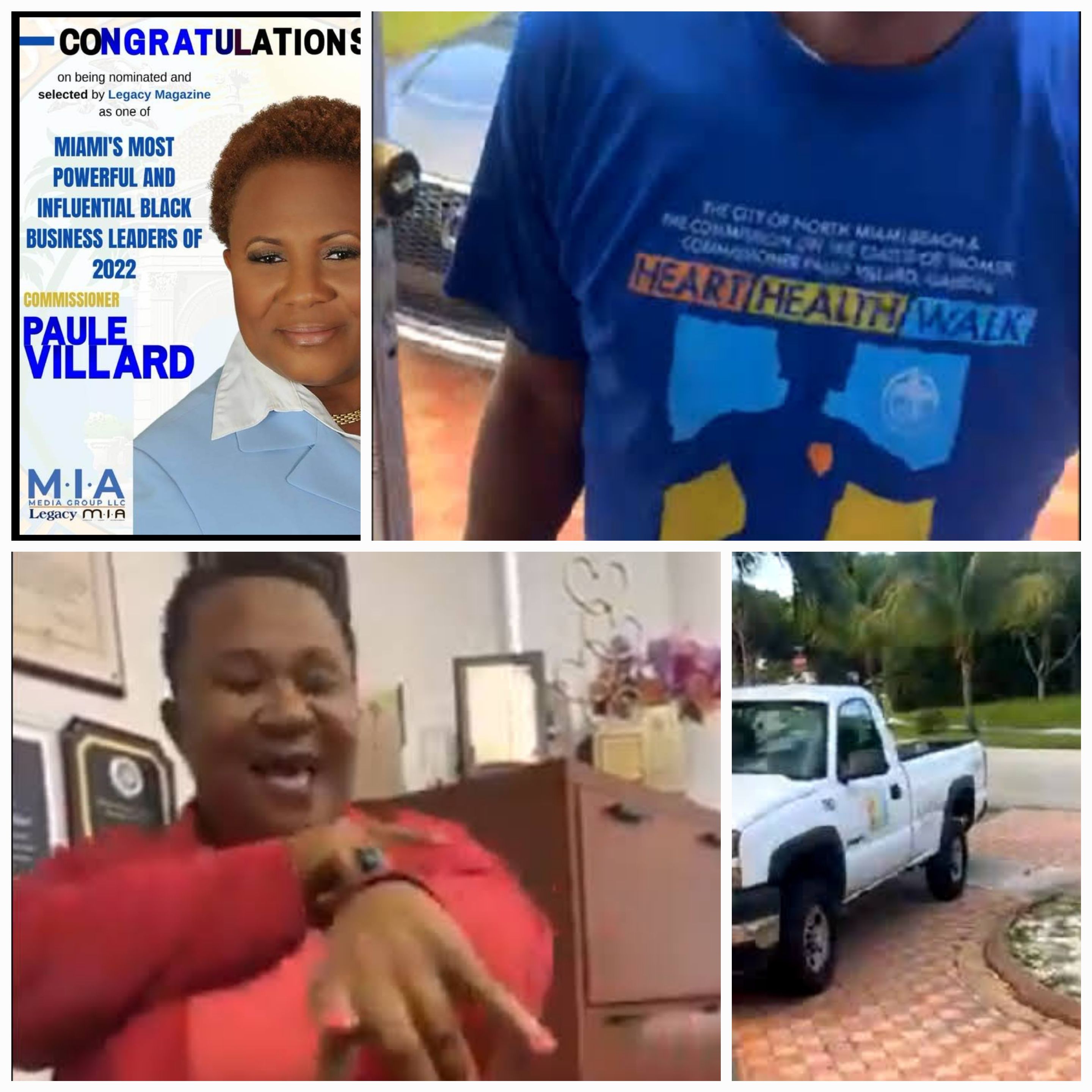 Paule Villard`s Undisclosed Income
North Miami Beach has a lengthy history of successful entrepreneurs and business leaders who have honorably served the public while running their businesses. Legally speaking, there is absolutely nothing to prevent Paule Villard from running a business or having other sources of income however this is a massive problem if Paule Villard fails to disclose sources of income on her legally mandated financial disclosure documents.
Over the past few years, Paule Villard has hosted several live streams where she shills for a Haitian Money Transfer service called Mon Cash. In these live streams, viewers refer to her as "Commissioner Villard" yet all of the visitors are not located in North Miami Beach, they are all located in Haiti. A select number of viewers who re-share her promoted content are chosen to receive compensation in the form of pre-paid mobile phone service cards and money sent via Mon Cash.
Paule Villard is definitely not a philanthropist who is tapping into her vast financial reserves to give back to the people of Haiti, she is being compensated, likely under the table to avoid paying income taxes, and none of this is reported.
These financial disclosures are important as they foster transparency and allow the public to identify conflicts of interest and other unethical behavior. Paule Villard's financial disclosures only list her pension from the City of Miami as her sole source of income. The fact that Paule Villard has made the choice to hide her additional income from the public demonstrates her commitment to removing transparency and ethics in government.
Using City Resources To Run Her Business
As stated above, Paule Villard likes to host live-streams on Facebook to shill her side business, which if disclosed is not a problem ... except in several cases these live streams are done inside her office inside of the City of North Miami Beach. In several of these videos, Paule Villard can be seen soliciting assistance from city employees who were taken away from their normal responsibilities in effort to help her while still on the clock.
The tasks that Paule Villard has used city employees to do include things such as:
Translation of Spanish messages that are posted in her live streams.
Requiring city employees to hold Paule Villard's mobile phone, essentially turning them into a taxpayer funded tripod while she performs one of the most awkward dances that I have ever seen.
Many of the videos that Paule Villard posts on her personal Facebook involve a tour of a secured area in the North Miami Beach City Hall which could pose a security risk from those who might wish to cause the city harm. Several of the videos show the inside of other commissioners offices as well which could potentially contain confidential information.
Using City Employees For Personal Favors
Paule Villard is not opposed to using city resources for personal gain however we were able to locate a video where Paule Villard actually had a City of North Miami Beach employee show up to her personal residence, in a City of North Miami Beach vehicle and dressed in a City of North Miami Beach Shirt, to bring Paule Villard lunch. While we are unable to say if the meal was paid for by the Employee, the City or Commissioner Paule Villard, one thing we can say for sure is that the city has never had a food delivery service ... unless you are Paule Villard. I also find it funny that the shirt has Paule Villard's name on it and she was more than happy to bring this to her viewers attention. This of course should not come as a shock from someone who uses a North Miami Beach police officer as her Private Limo Service.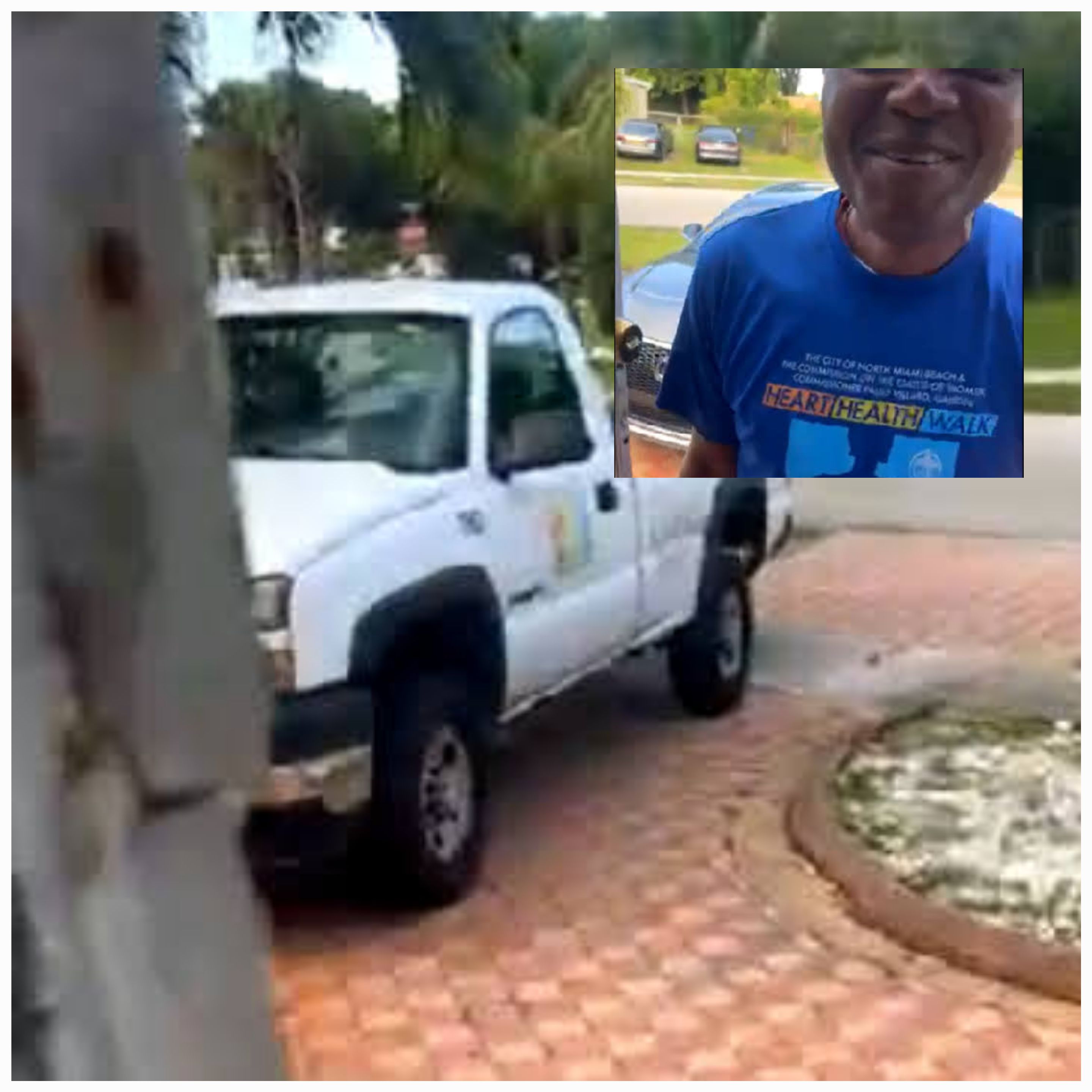 You can also view the video of this below
Please note that this video is in Haitian Creole and the offending content starts at the 37:24 mark and was posted on her personal Facebook page, the video has since been deleted but you can clearly tell this is Paule Villard's voice and she shows her face at countless points in the video. The city employee also refers to her as Commissioner Villard.